SME Students Win at 2020 "Winter Dream Ambassador" Creative Competition
2020 is an important year in the preparation for the 2022 Beijing Olympic Winter Games. As part of the run up to the Games, China Unicom, UN-HABITAT, the Beijing Organizing Committee for the 2022 Olympic Games and IFENG.com jointly hosted the 2020 China Unicom "Winter Dream Ambassador" Creative Competition. The Smart Winter Olympics artificial intelligence technology creative work "Moving Olympics" from the Department of Industrial Design of USTB entered the top 12 after several competitions, and won the gold award in the science and technology category as well as the grand prize in the final workshop challenge!

The USTB instructors leading the "Moving Olympics" team are Assoc. Prof. WANG Xiaohui and Prof. QIN Jingyan from the Department of Industrial Design. The team's student leader, HU Siyu, a third year student at the School of Mechanical Engineering, participated in the presentation and answered questions from the judges. Prof. WU Hequan, Academician of the Chinese Academy of Engineering, praised the work of the "Moving Olympics" team and encouraged the college students to produce more creative works for the 2022 Olympic Winter Games.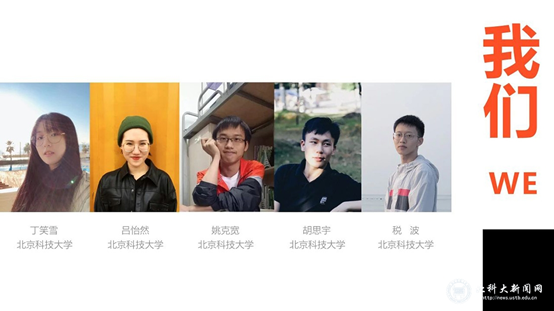 In order to promote the Winter Olympics and demonstrate its beauty, five USTB students formed the "Moving Olympics" team. With the help of their instructors they worked diligently to form and execute a plan to design a project worthy of the upcoming Games.
As a platform for showcasing the innovative application of technology, the 2020 Olympic Winter Games is an opportunity to show 5G to the world. The "Moving Olympics" team combined 5G, virtual human models, motion capture and AR technology to design an app that can promote popular science and bring to the audience a richer interactive experience. Through "Moving Olympics", more people can experience the beauty of the Olympic Winter Games and generate greater interest in winter sports.
The competition attracted the active participation of young students and talents from many universities, including Tsinghua University, the University of Science and Technology Beijing, the Communication University of China, Beijing University of Posts and Telecommunications, Guangzhou Academy of Fine Arts, etc. More than a thousand works were collected as part of the competition to be highlighted at the Games. It is reported that the "Moving Olympics" work will be included in the United Nations "2020 Smart Winter Olympics and Sustainable Development Report".