Multi-physical field coupling mechanical behavior and metal forming control
The research team consists of one professor and three associate professors. The research field covers a wide range such as mechanical behavior and product quality control, metal shape control and toughening, mechanical system dynamics and vibration equipment development, precise plastic forming and intelligent manufacturing. In recent years, it has expanded new frontier academic fields such as metal lightweight and bionic design for military equipment and aerospace.
The research team mainly has the following research fields: metal material strengthening and toughening by controlled cooling, bionic mechanical behavior research, shock absorption and isolation system research, numerical simulation of extrusion and pressure casting process and mold optimization, service performance research of typical components in hypersonic wind tunnel environment, space structure dynamics and vibration control, and active and passive control theory of vibration and noise of complex structures and methods.
In recent years, the research team has undertaken dozens of projects, including National Science and Technology Major Project of the Ministry of Science and Technology of China, National Natural Science Foundation of China, provincial and ministerial projects and enterprise cooperation projects. Research achievements won many national, provincial and ministerial science and Technology Awards. Nearly 20 patents have been authorized, and 3 works have been published. A large number of postgraduates have been graduated.
Some pictures of outstanding results: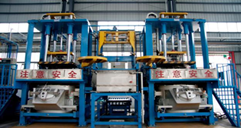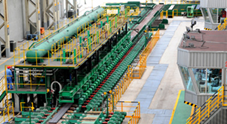 Low pressure casting equipment for wheel hub On-line pre-hardening equipment for die steel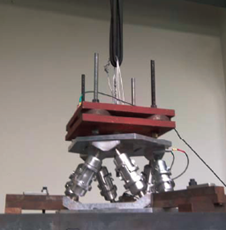 Flywheel vibration isolation device